LLI – 5 STAR LUXURY REVIEW AWARDS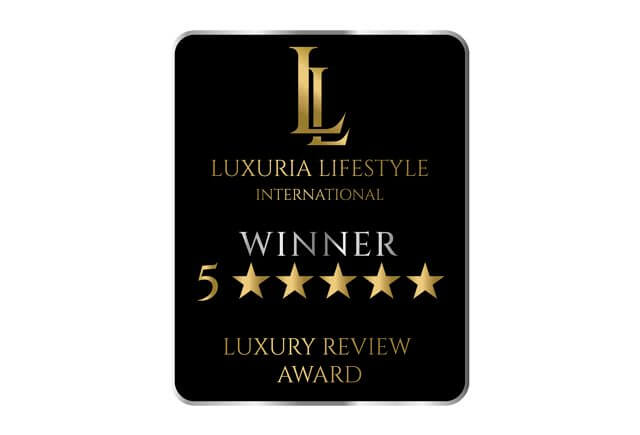 We are delighted to introduce our 2022/23 Luxuria Lifestyle International 5 Star Luxury Review Awards.
With 85% of the world's luxury goods and services now purchased or booked based on a personal reference, review, or endorsement, we are very proud to introduce our exciting 5 Star Luxury Review Awards, providing our exclusive symbol of excellence for each global winner.
Now in our 10th year as one of the world's leading luxury lifestyle online magazines with numerous luxury industry awards, we have reviewed over 1000 international luxury brands. Accordingly, we feel very well positioned and highly experienced to present our own luxury awards to companies we feel offer an exceptional level of service or high-quality products.
All of our 5 Star Luxury Award winners, in our team's professional opinion, have achieved excellence and stand out for their desire for brand perfection to deliver premium-quality luxury goods and services. Additionally, our global awards are only presented to companies that we have personally experienced ourselves, and go the extra mile, solidifying the credibility of their brand.
Our award winners can take advantage of 12 months of exciting international marketing and brand support and use their new award as a luxury symbol of excellence recognised around the world.
If your brand would like to apply for a Luxuria Lifestyle International review please email info@luxurialifestyle.com