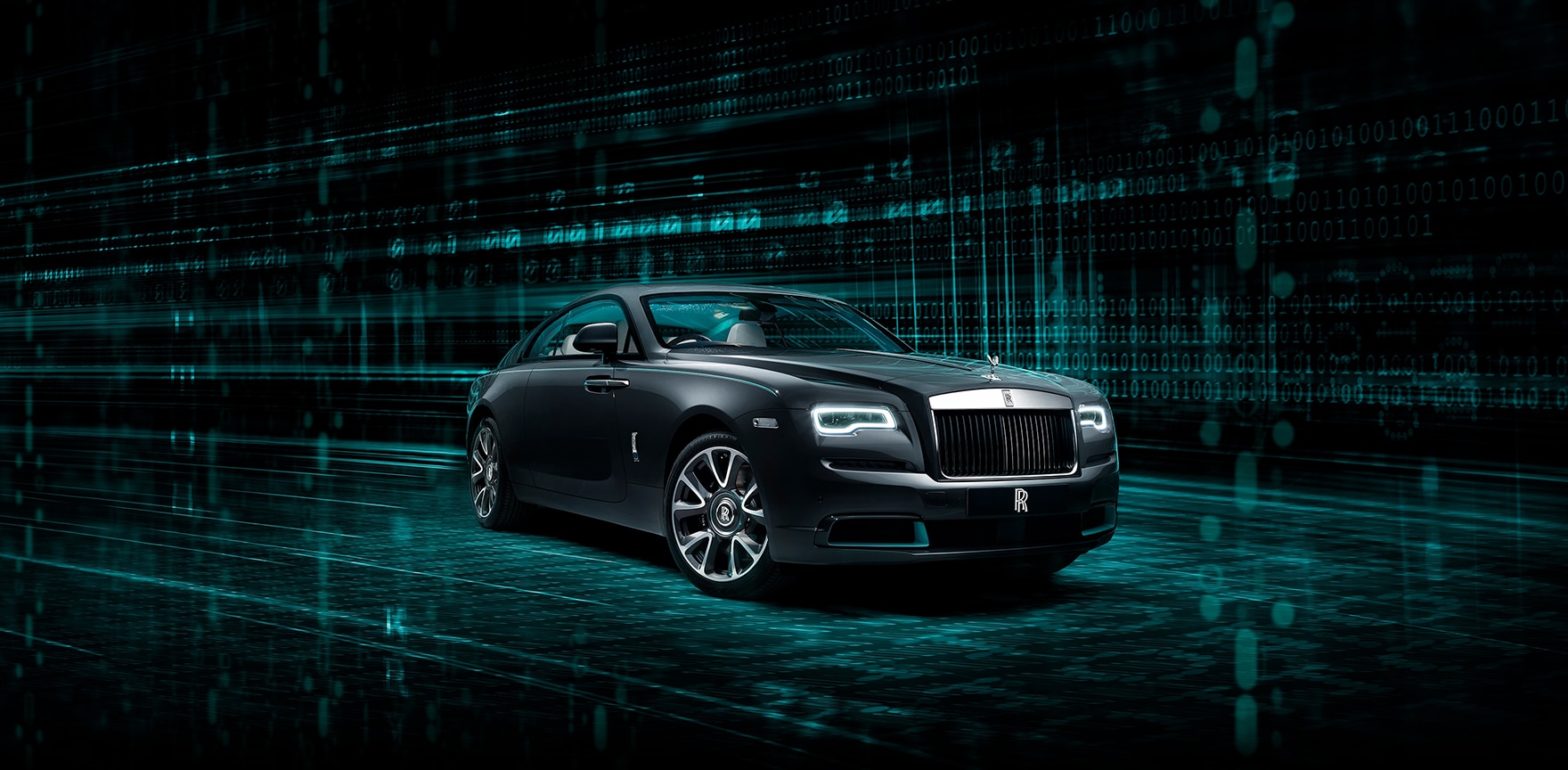 Luxuria lifestyle International

A 2020/21 globally award-winning brand, Luxuria Lifestyle International is the world's leading luxury lifestyle e-magazine and events group, with currently eight luxury digital titles in its portfolio.

Luxuria Lifestyle provides an all-encompassing guide to the affluent lifestyle, including informative and interesting articles on the world's most luxurious products and services, together with industry news, interviews, reviews, features, and exclusive business to consumer events for connoisseurs of luxury, corporate businesses, and wealthy consumers from around the world.

Luxuria Lifestyle also runs a global White Label E-Magazine Business and Luxury Website Design Agency from their global headquarters in the UK.

For all International business enquiries/partnerships please email: info@luxurialifestyle.com

VOTED THE WORLD'S BEST LUXURY LIFESTYLE DIGITAL MAGAZINE 2 YEARS IN A ROW
Editor's Favourites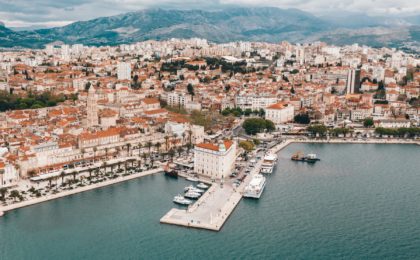 Xanadu Luxury Group
Presents Exciting Opportunity to Drive a Supercar Along the Croatian Coast Next Spring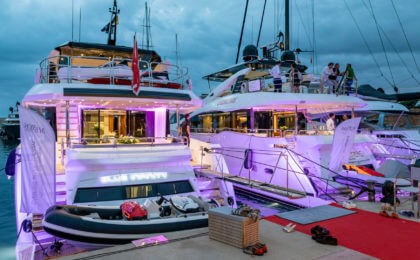 Luxuria Lifestyle Balearic Islands & Southern Spain
Long-awaited high-profile business to consumer showcase event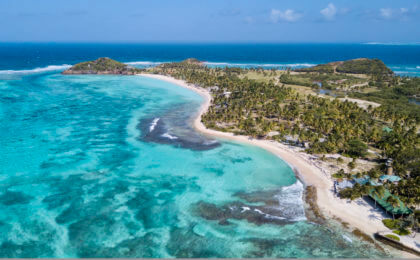 Palm Island Resort & Spa Grenadines
The ultimate in castaway chic, an award-winning adult-oriented resort and spa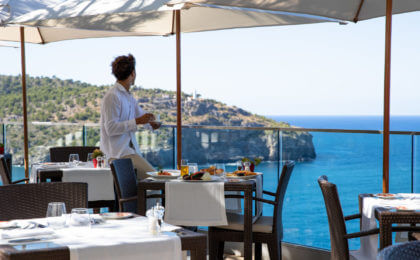 Jumeirah Hotel & Spa Port Soller
Perched on a cliff edge this is five star luxury in Mallorca, unchallenged and full of surprises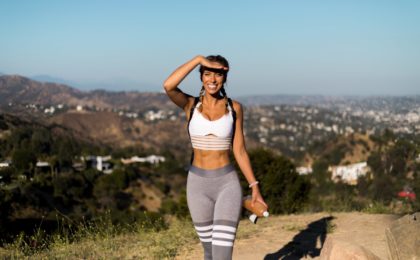 Lean with Lily
One of the fastest growing female fitness influencers and serial entrepreneurs
Suculenta Port de Soller
The restaurant itself, the terrace, La Base...at the top, Suculenta's Mirador.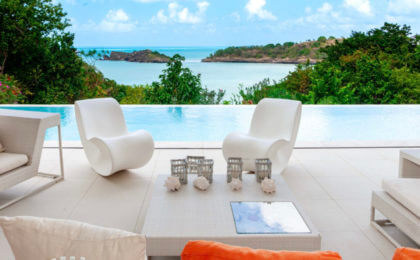 Antigua and Barbuda Sotheby's Realty
Antigua and Barbuda is the ultimate real estate investment and lifestyle destinaton.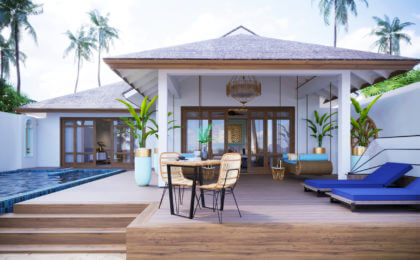 The Signature Collection by Hideaway
Offers secluded luxury and villa-style living on the far Northern Point of the 33-hectare island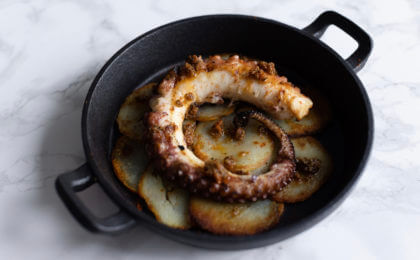 Dining at Solo
Kingston 1 opens it's doors to a European dining experience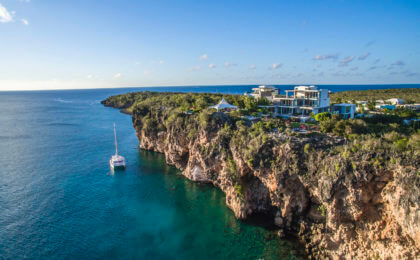 Àni Private Resorts
With Anguilla going on the green list, UK visitors are welcome back to this luxurious resort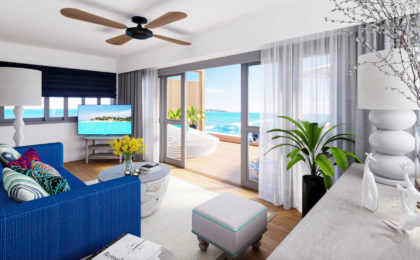 Cora Cora Maldives
Re-opens safely on 1st October 2021, a truly innovative concept resort unique to Maldives
LUXURIA NEWS
JOIN XANADU LUXURY GROUPS SUPERCAR ROAD TRIP FROM VENICE TO TIVAT IN APRIL 2022
Xanadu Luxury Group Presents Exciting Opportunity to Drive a Supercar Along the Croatian Coast Next Spring.
Xanadu Luxury Group is offering supercar aficionados the chance to drive a car such as a Ferrari or Lamborghini along the stunning sun-drenched Adriatic Coast next Spring. The all-inclusive package, which takes place between Monday 24 April and Sunday 1 May 2022, will encompass scheduled stops at Michelin restaurants, wineries and vineyards, and overnight stays in five-star hotels as guests drive along the Croatian coast from Venice to Montenegro.
Guests can choose the car they want to drive from an impressive list, including some of the best supercars in the world, such as a Ferrari 488 Spider, a Lamborghini Huracan Performante, Bentley GTC, and Aston Martin DB11 Volante.
For the full trips agenda and more detailed information please click HERE..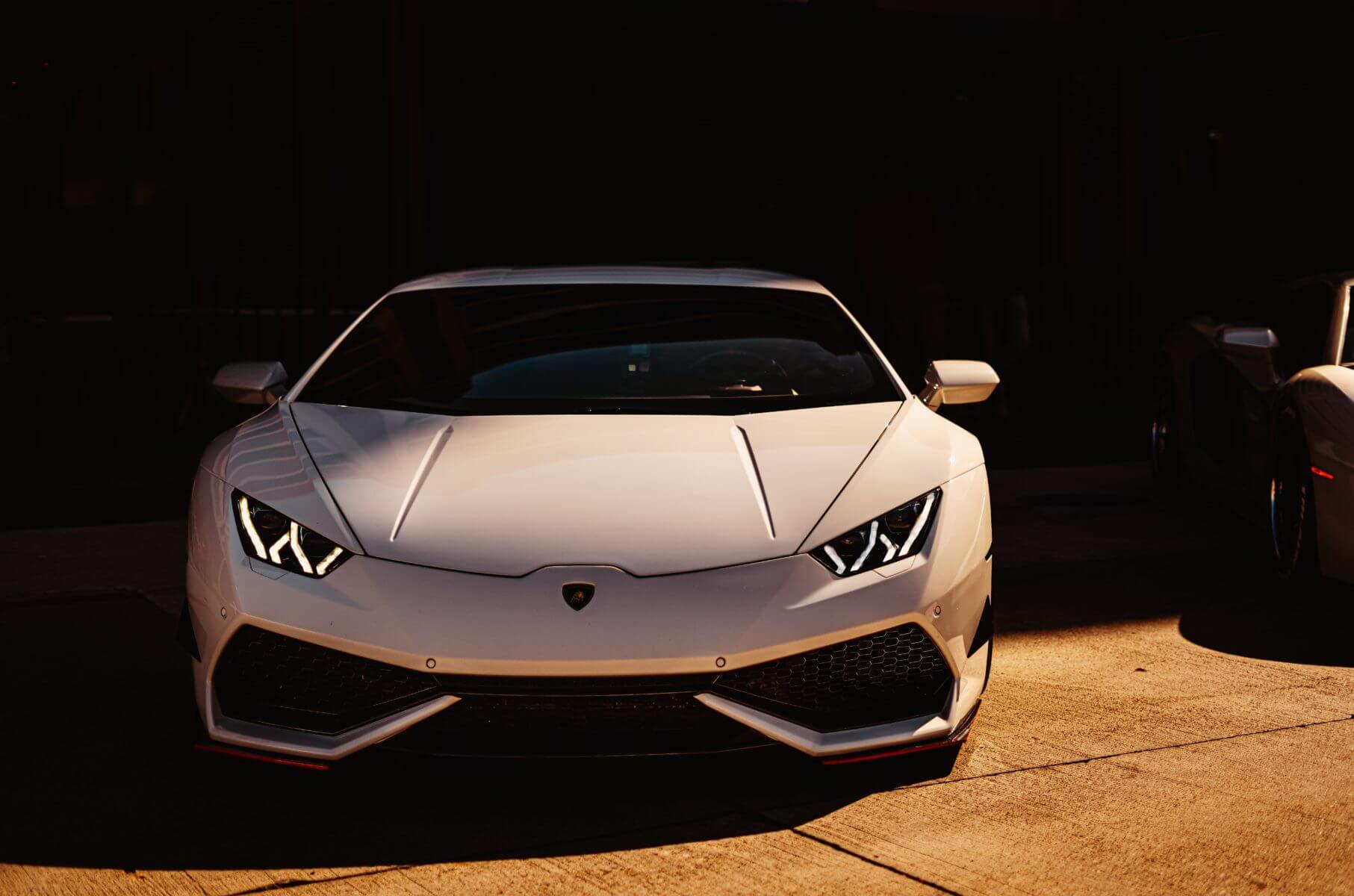 LUXURIA LIFESTYLE NEWS
READ OUR LATEST LUXURIA LIFESTYLE INTERNATIONAL NEWSLETTER HERE...
To catch up on all our latest Luxuria Lifestyle International news, features, reviews, editorial articles, and most recent advertisers, please read our latest newsletter HERE..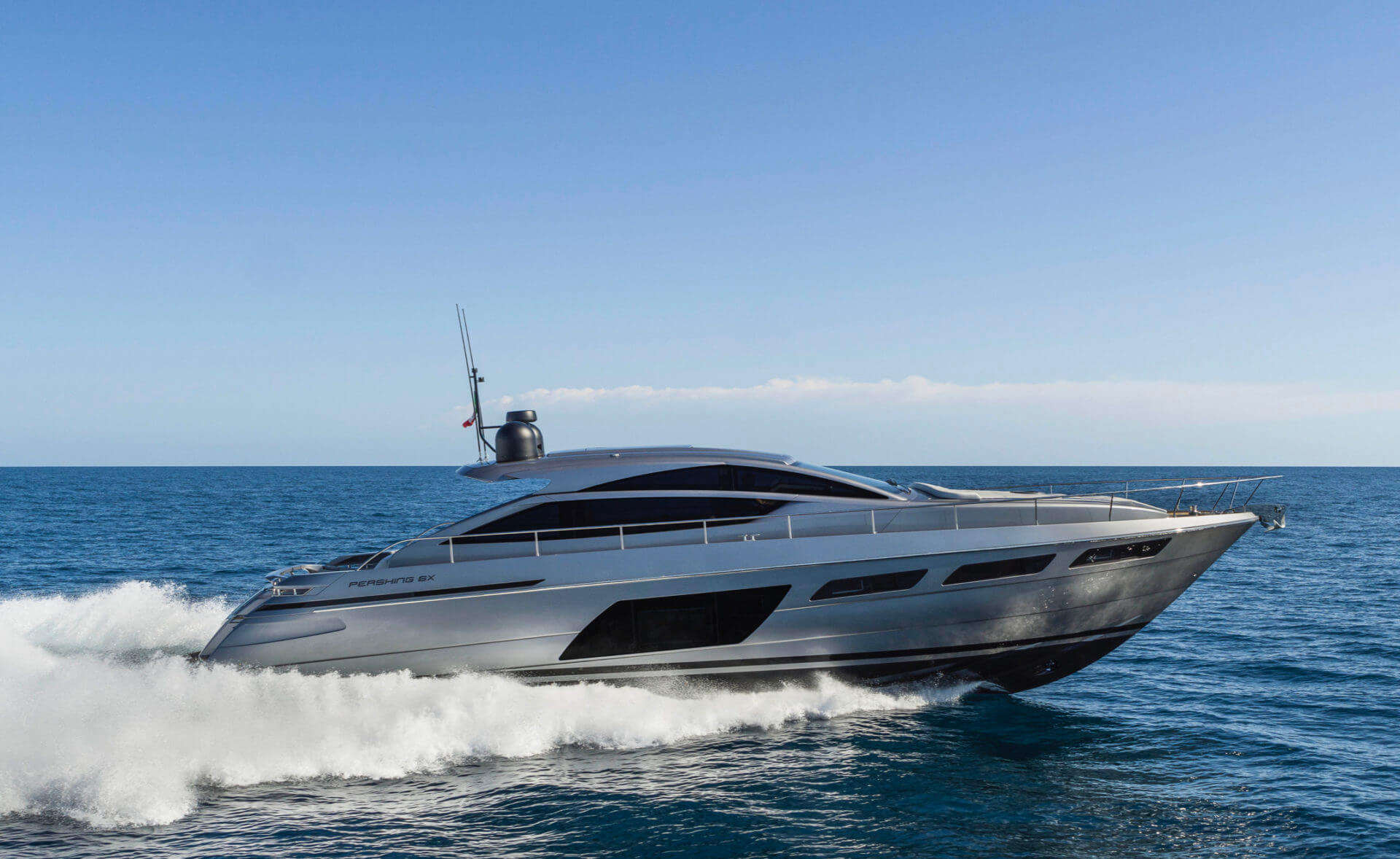 LUXURIA NEWS
LOOK OUT FOR OUR 2021 LUXURY CHRISTMAS GUIDES COMING SOON TO LUXURIA LIFESTYLE
On November 1st we will be launching the first of our new 2021 Christmas Gift Guides, showcasing a number of premium products and services from around the world you may like to buy for your family, loved ones, and friends.
Every 2 weeks from early November a new guide will be released with 10 new items we will be endorsing to our readers and Luxuria Lifestyle subscriber base.
Look out for our first Christmas Gift gift guide coming soon, featuring luxury products from Selfridges, Harvey Nics, and many more…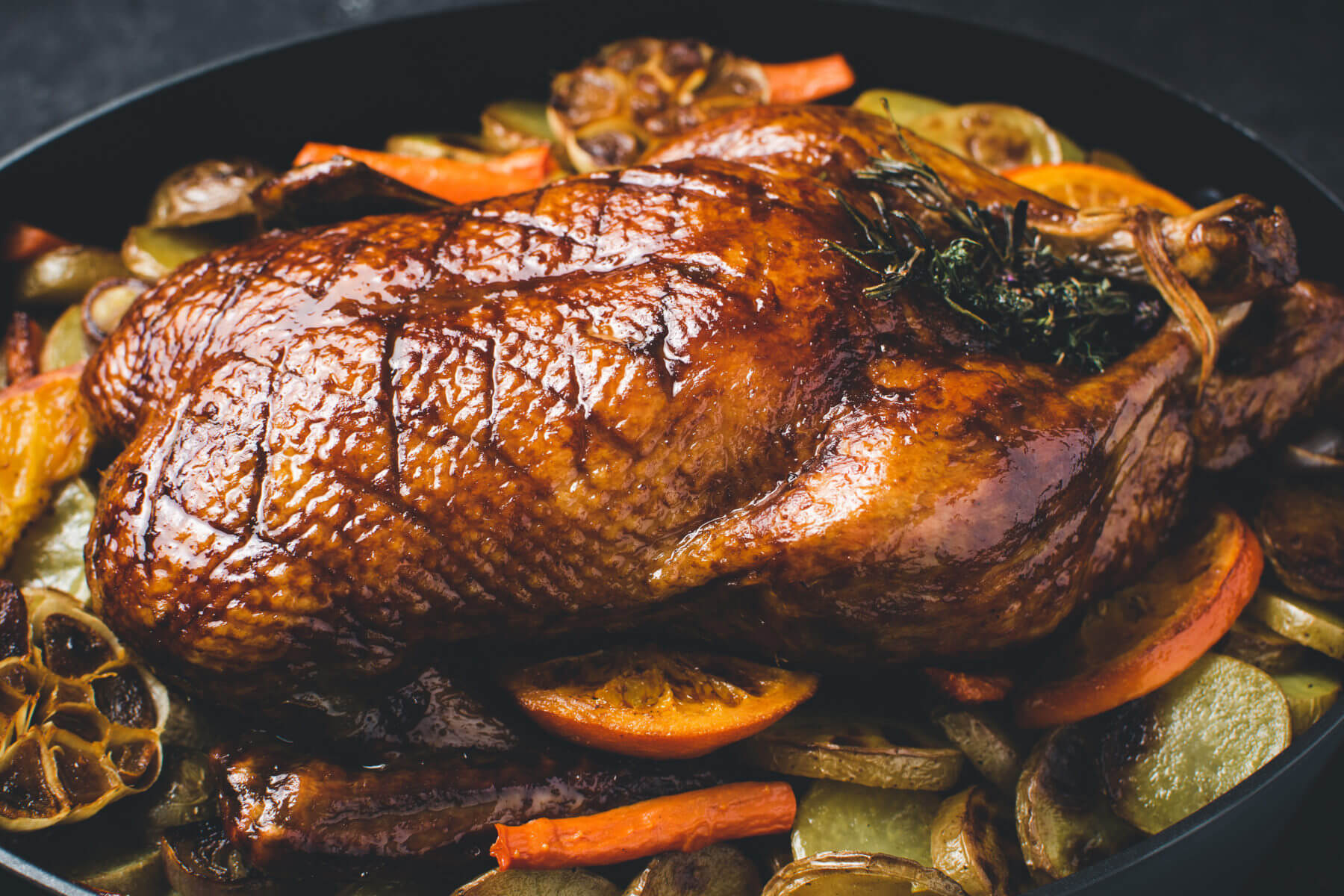 LUXURIA NEWS
LUXURIA LIFESTYLE INTERNATIONAL WELCOMES CORA CORA MALDIVES AS A NEW GLOBAL ADVERTISING PLATINUM PARTNER
We are very proud to welcome one of the Maldives' top new luxury 5 star resorts to Luxuria Lifestyle as a new global Platinum Advertising Partner.
Kick off your shoes, let down your hair and soak up the sea air on their new private island's white-sand shores.
Watch this space for exciting news, reviews, interviews, editorial features, and press releases coming soon to Luxuria directly from Cora Cora and their UK PR Agency.
To book your vacation trip of a lifetime to Cora Cora please click HERE…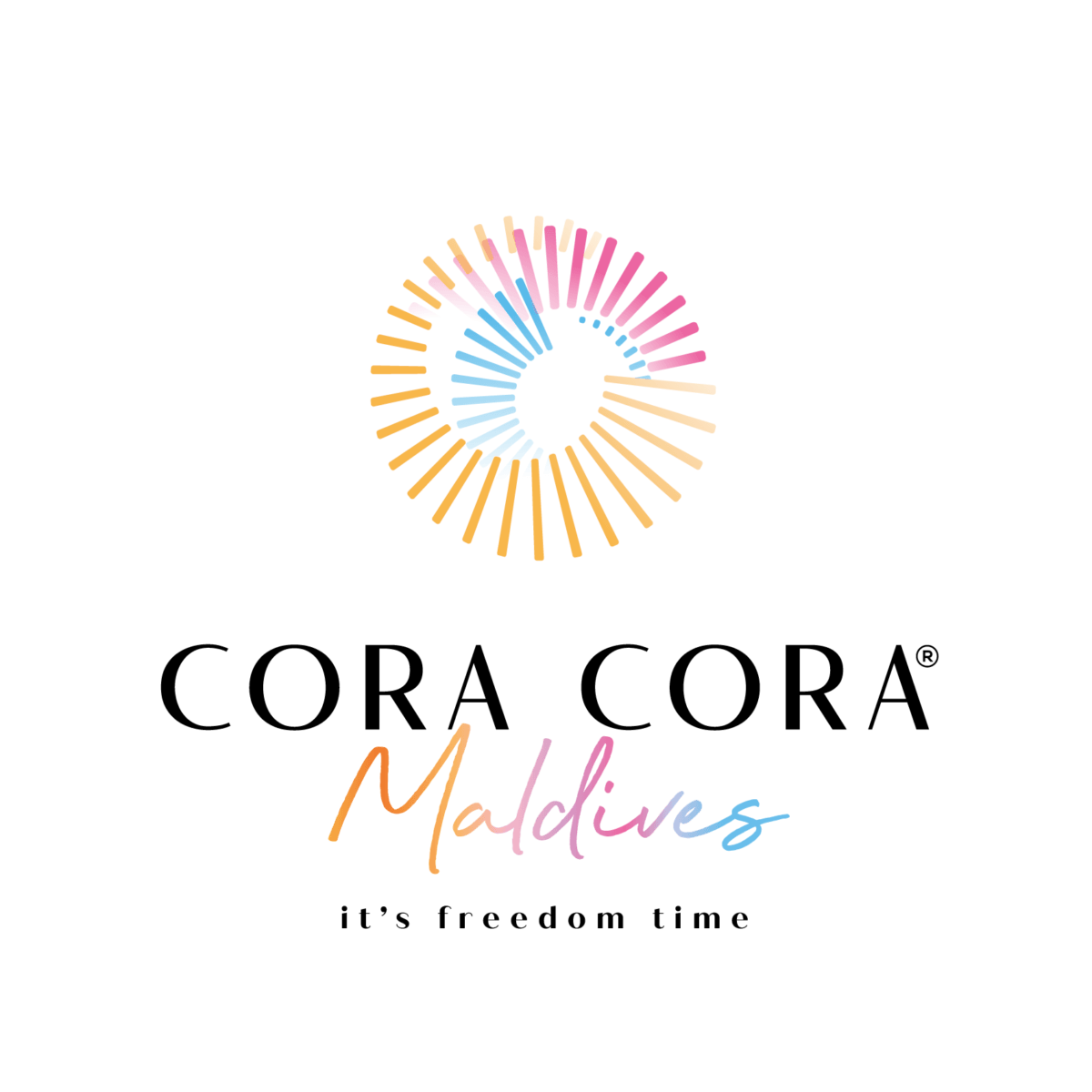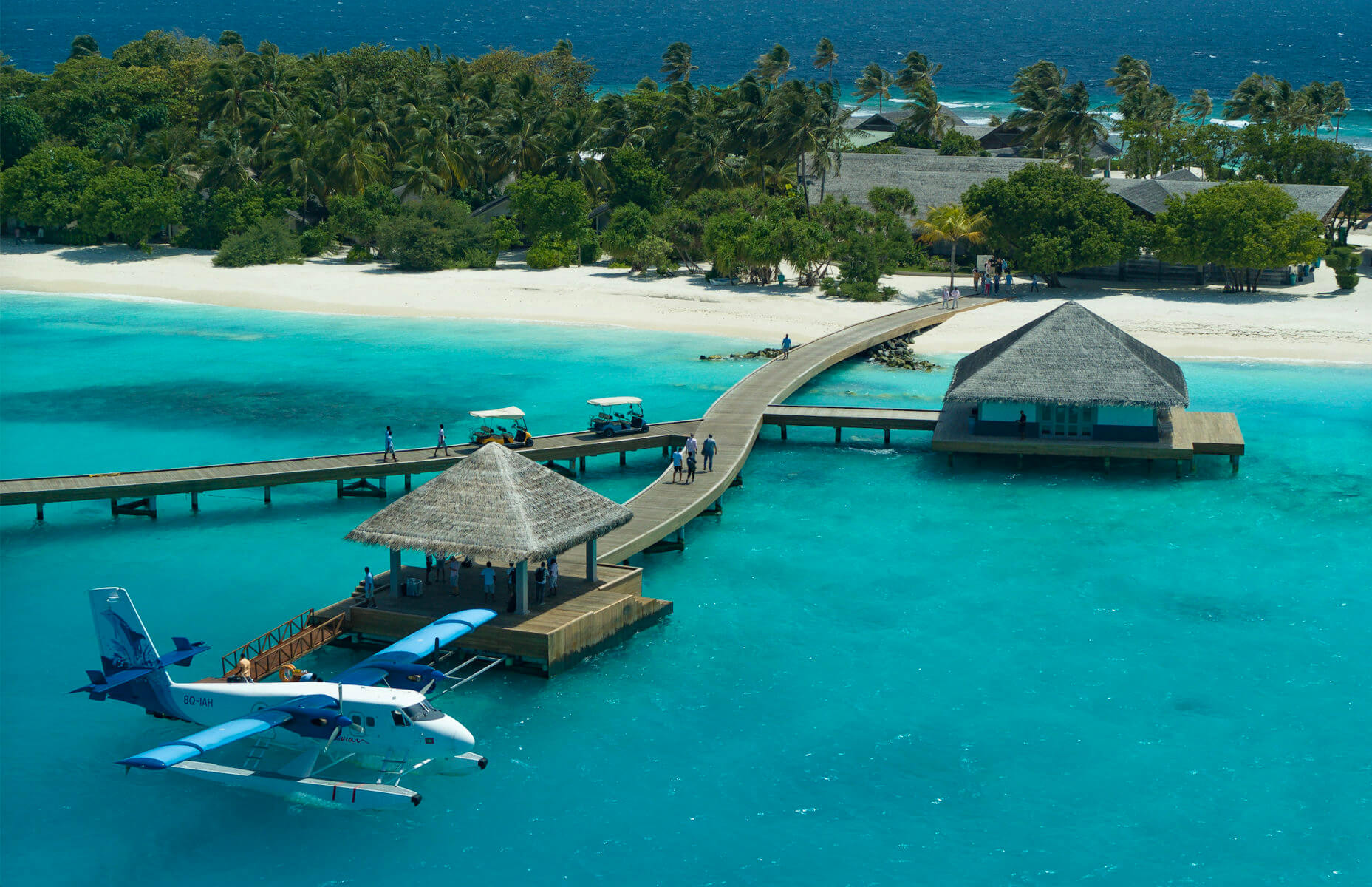 LUXURIA NEWS
LUXURIA LIFESTYLE FORMS NEW ADVERTISING AND MARKETING PARTNERSHIP WITH THE DAYTONA GROUP IN AFRICA
It gives us great pleasure to announce our exciting new partnership with The Daytona Group, Africa's leading luxury vehicle importer.
Daytona is proudly known as the brand custodian of choice for high-end sports and luxury vehicles in Sub-Sahara Africa. Our entrepreneurial spirit and passion for sports cars have created a unique 'owner-operated business model, with personalised care and direct relationships with each client.
Through our White Label Magazine Division, we will be running the new Daytona De-Luxe Lifestyle E-Magazine targeted at their premium car owners across Africa and to promote their local brand partners, company news, events, their supercar club, and group dealerships.
For more information please click HERE..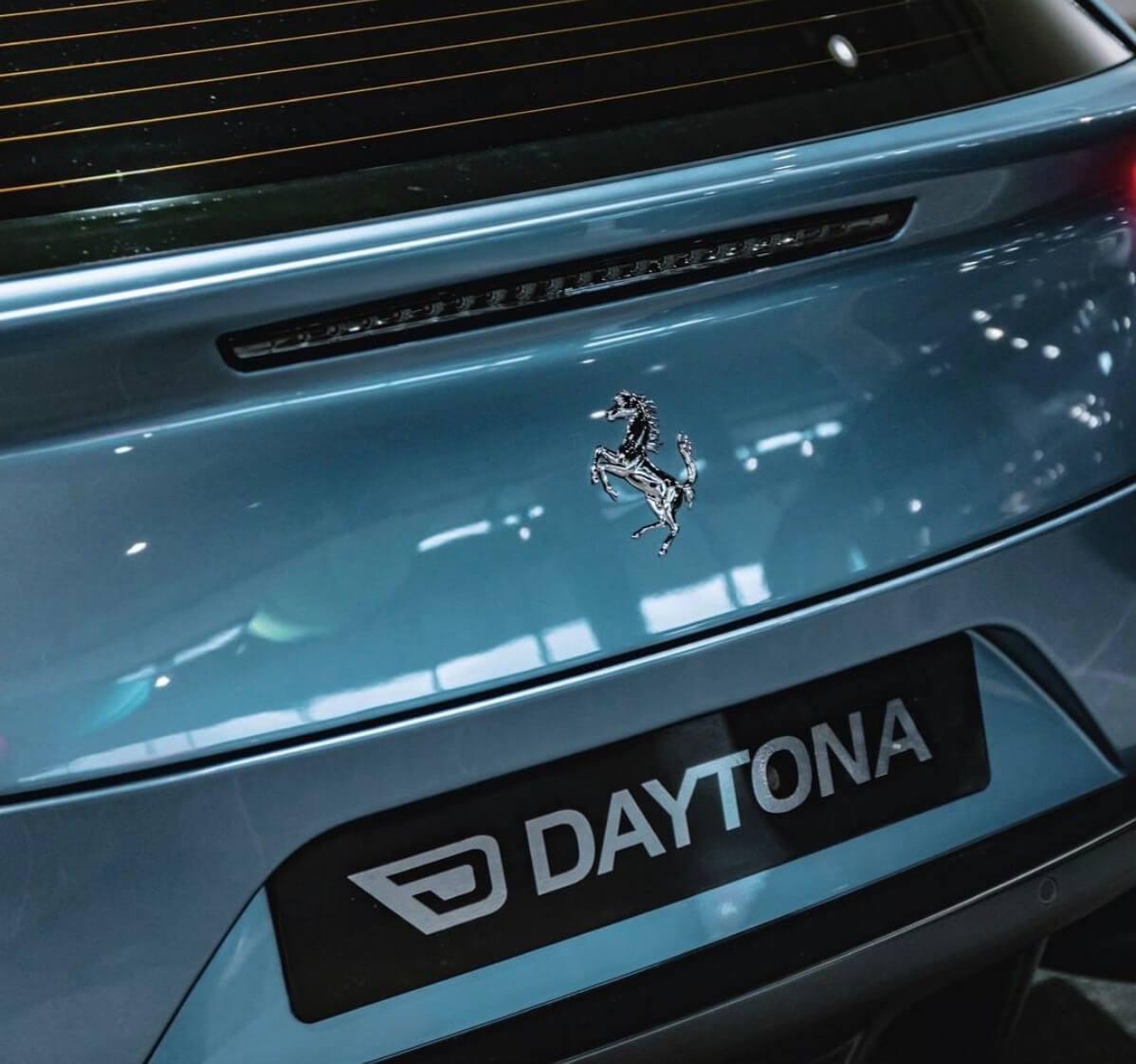 LUXURIA NEWS
LUXURIA LIFESTYLE WELCOMES ANTIGUA AND BARBUDA TOURISM AS NEW GLOBAL ADVERTISIER
We are very pleased to welcome Antigua and Barbuda Tourism as a new Platinum Advertising Partner, see what they have to say about Luxuria Lifestyle E-Magazine below…
I am delighted with this amazing opportunity to work with Luxuria Lifestyle Caribbean & Miami and International to promote our stunning Island destination and the luxurious resorts scattered around our beautiful coastline. 
We welcome the positive benefits that being featured and showcased in the Luxuria Lifestyle portfolio will bring for Antigua & Barbuda's tourism industry.
We are eagerly looking forward to a mutually beneficial long-term relationship with your widely read premium online publications, that will help reinforce Antigua & Barbuda's position as a premier luxury lifestyle destination. 
Dean Fenton, US Director of Tourism, Antigua & Barbuda Tourism Authority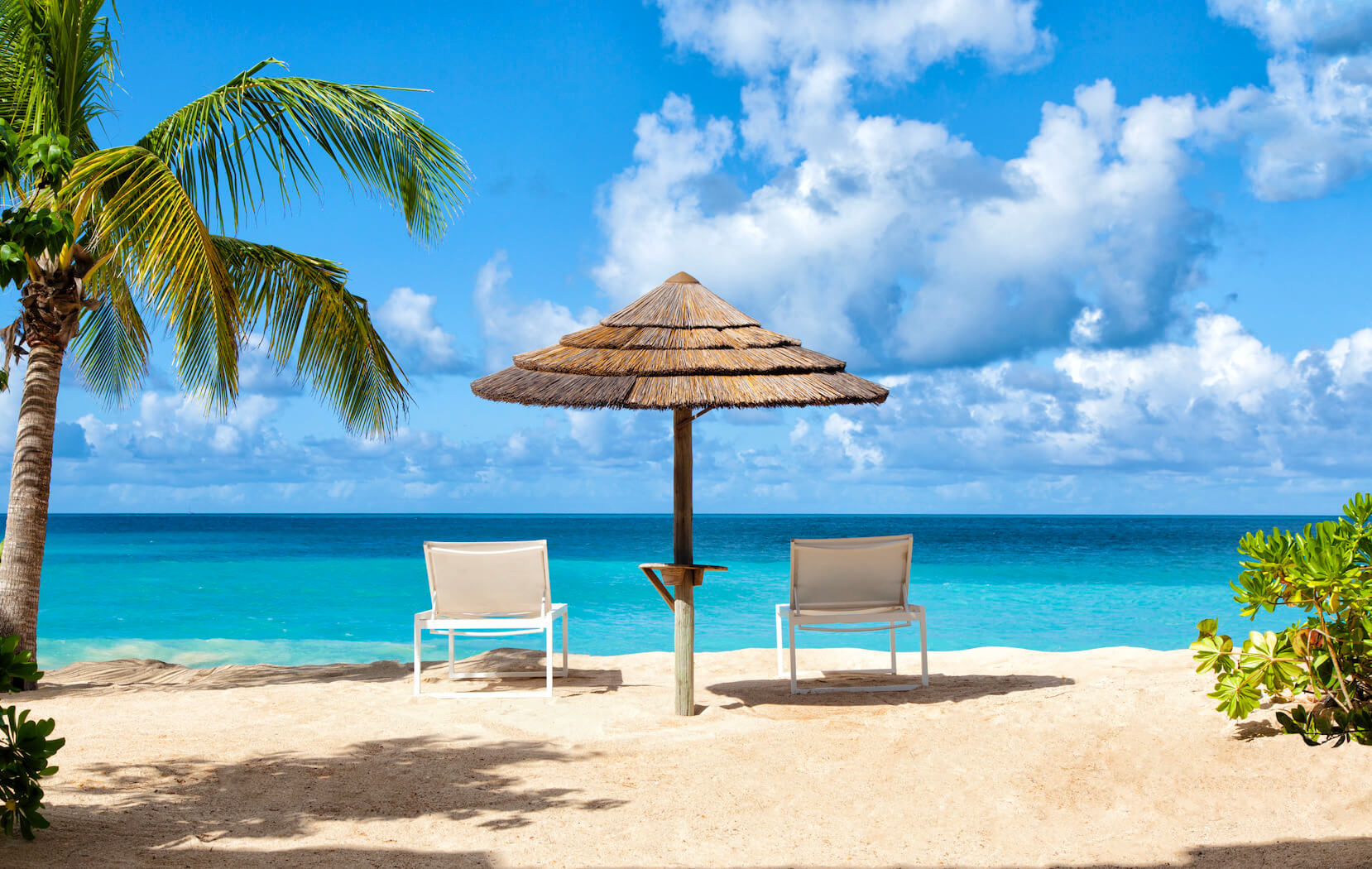 LUXURIA NEWS
LUXURIA LIFESTYLE WELCOMES CIROC VODKA
Championing the upcoming festive season is CÎROC Vodka's new limited-edition flavour CÎROC Pomegranate, the perfect tipple for celebrating with friends and family this winter.
Distilled from fine French grapes, the new variant gets its prominent and delectable taste from it being infused with bursts of sweet and fruity pomegranate flavours. Expect notes of pomegranate and red berries with hints of sweet strawberry from this delicious flavoured vodka.
For more information and you buy your own bottle please click HERE..
LUXURIA NEWS
LUXURIA LIFESTYLE INTERNATIONAL WINS THE WORLDS BEST LUXURY DIGITAL MAGAZINE AWARD FOR THE SECOND YEAR IN A ROW
We are very proud to announce we have won the World's Best Luxury Lifestyle Digital Magazine Award for 2021.
This is a huge accolade to the hard work of our international team, and the 10 years we have been leading the luxury industry in the online space.
Luxury Lifestyle Awards is one of the world's most recognized and respected brands, providing assurance of the highest quality, and representing pioneering excellence and innovation.
For more information about working with us please email info@luxurialifestyle.com
Also, check out our latest newsletter HERE…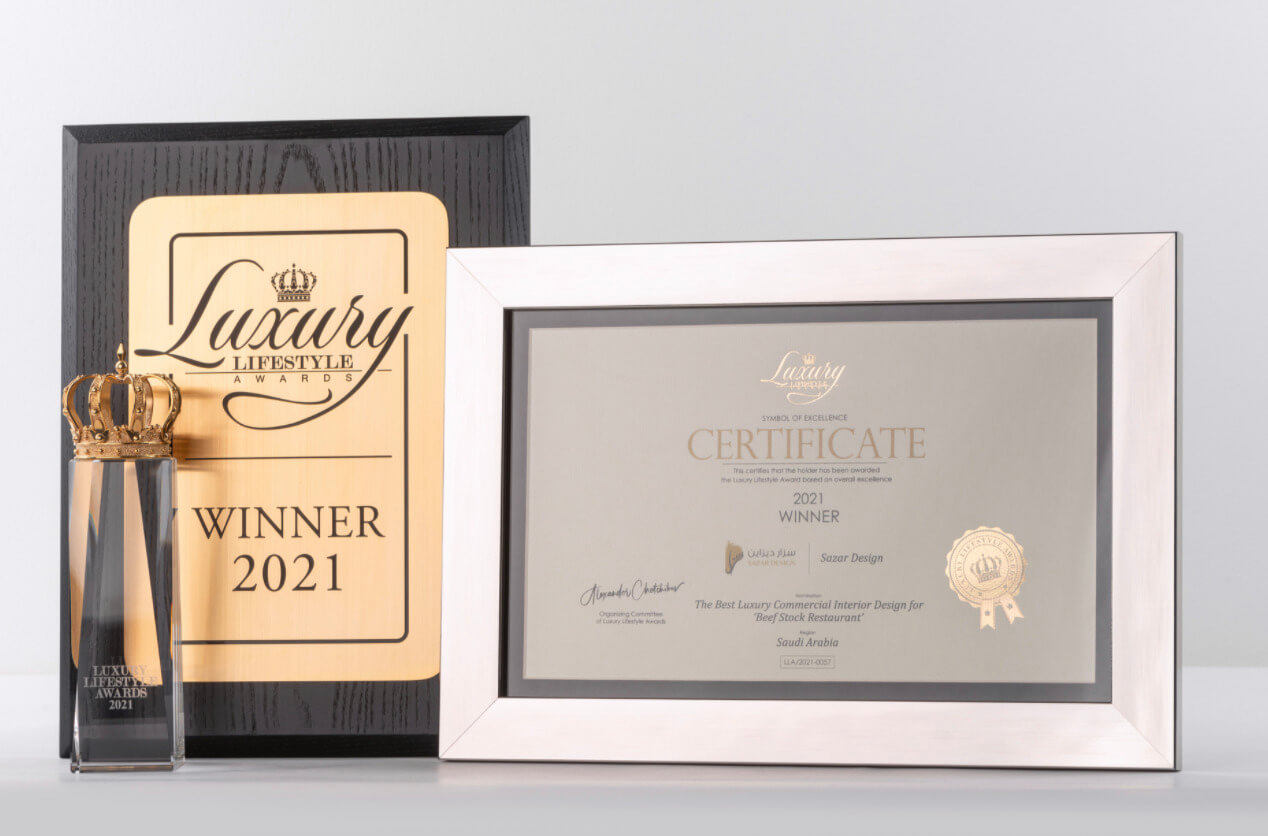 LUXURIA NEWS
LUXURIA LIFESTYLE REVIEWS PARSONS NOSE, LONDON'S FINEST ONLINE BUTCHER
Award-winning London butcher, Parson's Nose, has just launched a nationwide delivery service and has a range of the finest British farmed free-range meats and other treats available for Christmas. Everything can be pre-ordered from September with the option to request delivery nearer to Christmas or collection from one of their three shops in South Kensington, Fulham, and Putney. You can even order items as a gift with a personal message sent with the delivery.
To find out more and buy your own luxury produce please click HERE..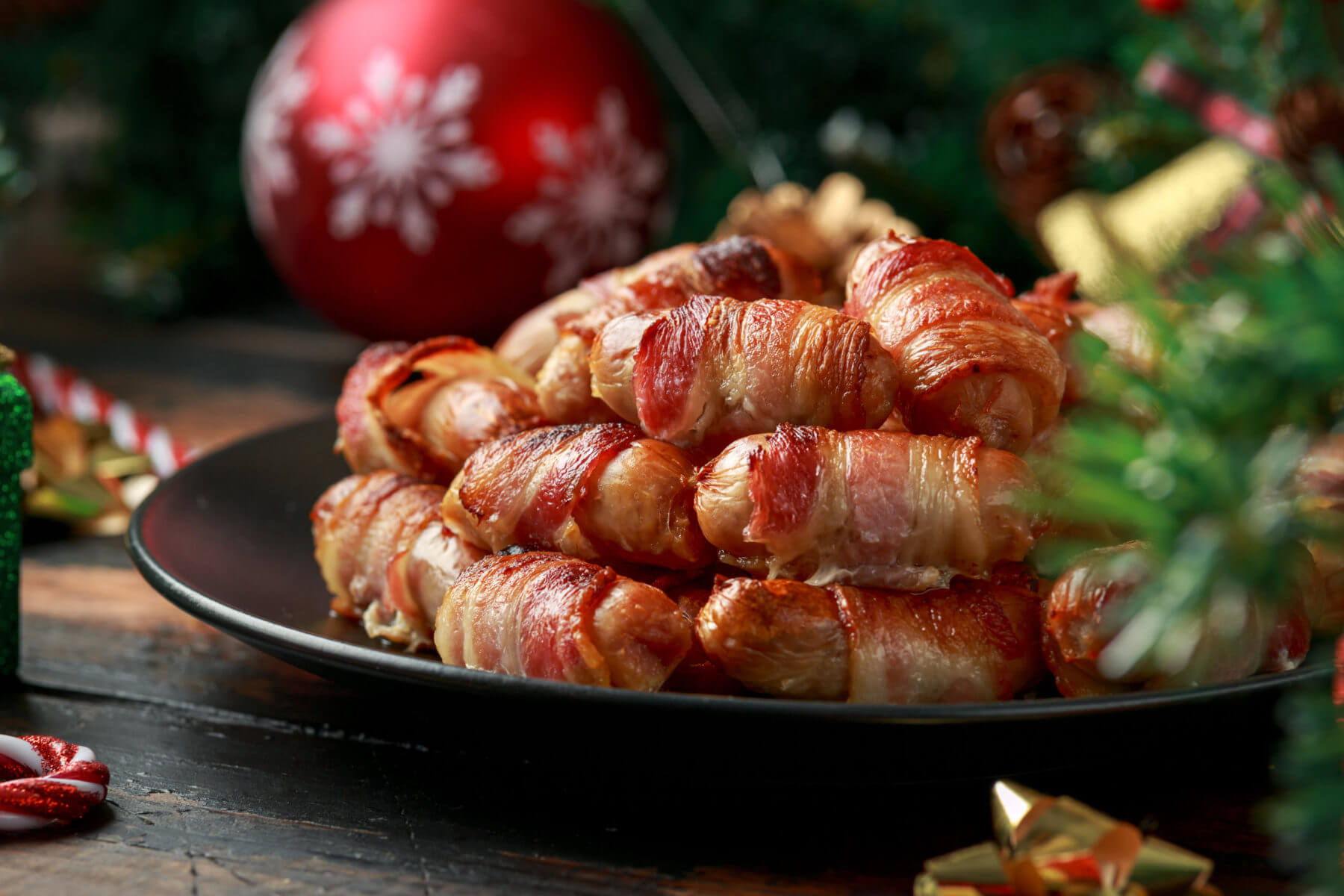 LUXURIA NEWS
LUXURIA LIFESTYLE REVIEWS THE SHERATON GRAND LONDON PARK LANE, THE PAWFECT STAYCATION FOR YOU AND YOUR POOCH
The Sheraton Grand Hotel in London's Park Lane exudes glamour and sophistication, reminiscent of the 1920's with its Art Deco style. The hotel is situated opposite Green Park, the perfect spot in which to walk your four-legged canine friends, who are extremely welcome, not to mention spoilt, at this chic and classy hotel.
To find out more and book your PAWFECT STAYCATION please click HERE…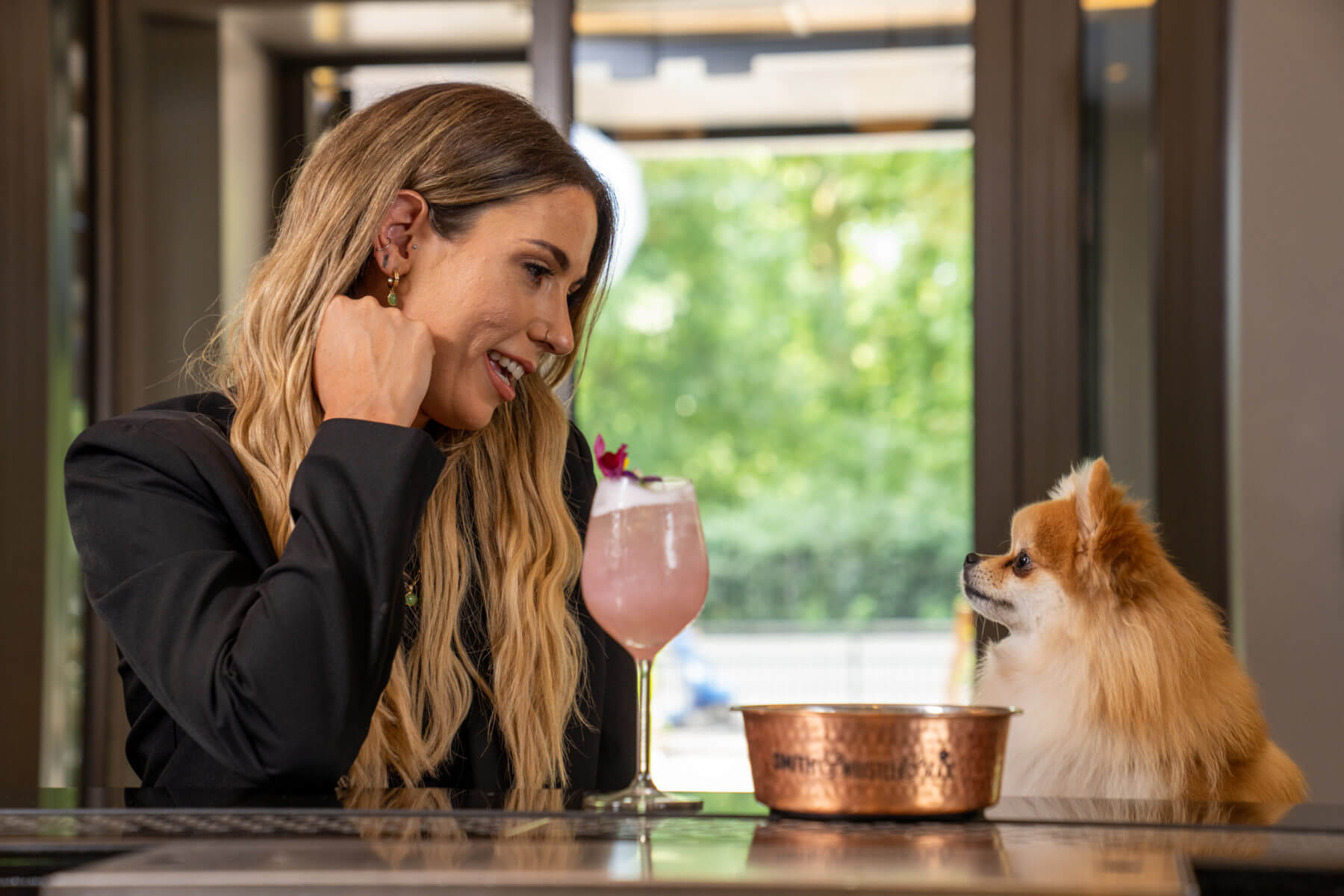 LUXURIA NEWS
SOTHEBYS REAL ESTATE JOINS LUXURIA LIFESTYLE INTERNATIONAL AS A NEW GLOBAL ADVERTISER
Antigua and Barbuda is the ultimate real estate investment and lifestyle destination.
The twin-island nation is one of the leading and emerging real estate investment destinations in the Caribbean. Antigua and Barbuda provide many benefits for developers, buyers, and sellers, which makes our real estate market flourish and in high demand. Today's buyers are discerning, as they require not only buying for our natural beauty, pristine azure waters, but largely in part as we are one of the safest nations in the Caribbean, with well-developed tourism industry, sophisticated financial sector, well-established telecommunications infrastructure, low population base, stable political climate, and investor-friendly incentives. Antigua and Barbuda have capitalized on international investors seeking to purchase real estate through a well-established and respected Citizenship by Investment Program.
To find out more please click HERE..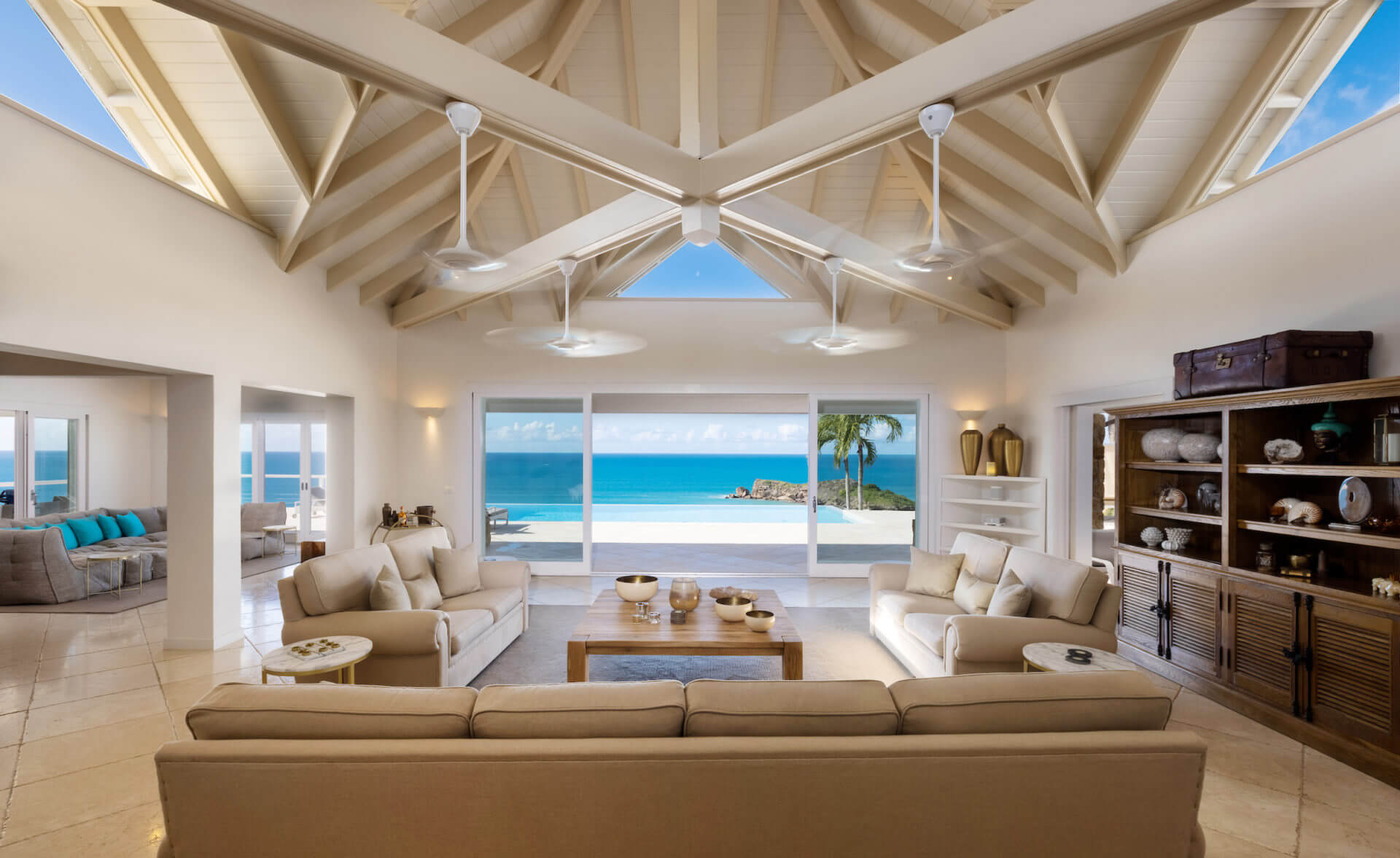 LUXURIA NEWS
LUXURIA'S GLOBAL EDITOR DEBBIE STONE REVIEWS JUMEIRAH PORT SOLLER IN MALLORCA, BALEARIC ISLANDS
Our global editor recently visited the amazing Jumeirah Port Soller Hotel Resort and Spa in Mallorca to review and experience this wonderful cliff-top 5-star property.
A real jewell in the Jumeriah Group crown, watch this space for Debbie's in-depth review feature to follow soon in Luxuria Lifestyle International.
For more information or to make your luxury stay booking at the superb luxury resort please click HERE..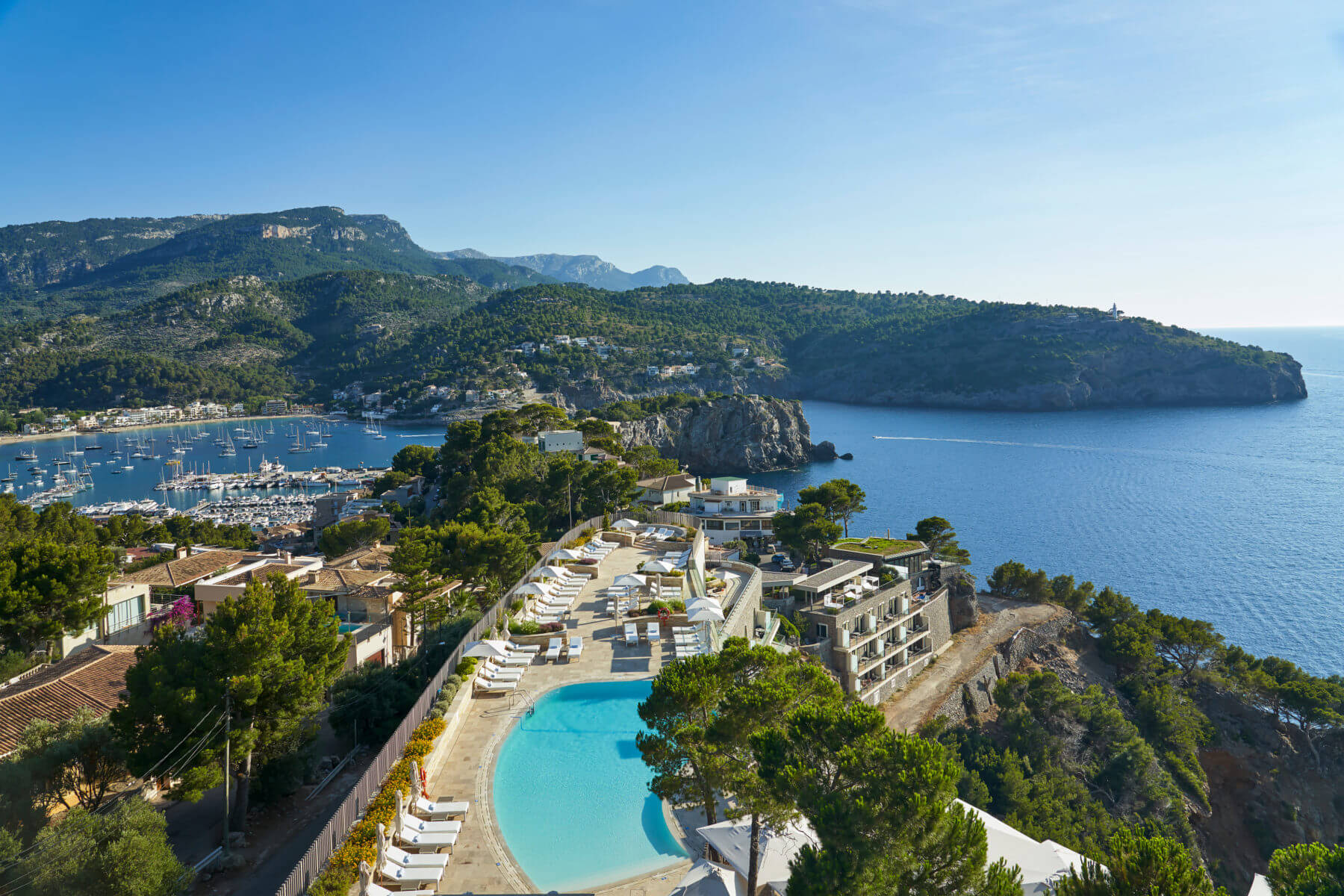 LUXURIA LIFESTYLE NEWS
LUXURIA LIFESTYLE REVIEWS THE OLD COURSE HOTEL, GOLF RESORT AND SPA IN ST ANDREWS, SCOTLAND.
We are delighted to have been invited to visit, review, and experience one of Scotland's top luxury resorts, being the Old Course Hotel, Golf Resort, & Spa in St Andrews.
Located in St Andrews overlooking the breath-taking Scottish coastline, Old Course Hotel, Golf Resort & Spa is currently undergoing a series of renovation works to the hotel, including the introduction of a penthouse, new guest rooms, an additional restaurant, and bar, as well as refurbished events spaces, set for final completion in early Autumn 2021 ahead of The Open in 2022 which will be held on the Old Course.
Our sport and food editors Josh and Georgie are looking forward to their VIP 3-day luxury press visit to experience everything wonderful about this superb Scottish property, and to report back to our Luxuria Lifestyle readers and subscribers from around the world.
To visit the Old Course Hotel, Golf Resort & Spa Website to book your luxury stay please click HERE…
LUXURIA NEWS
LUXURIA LIFESTYLE WELCOMES THOMAS ROYALL
Thomas Royall is a contemporary men's and boy's swimwear label, specialising in matching, modern designer swimwear for "dads and lads". Their collections include four styles of swim shorts, matching shirts, and summer accessories.
Developed using performance, fast-drying fabrics, each Thomas Royall style features the brand's signature azure blue waistband. Thomas Royall believes that stylish men and children should make a bold statement with the way they dress on and off the beach. Attention-grabbing digital prints and a tropical colour palette define this superb fashion collection.
To choose and buy your selection please click HERE..  Check out their Instagram and follow them HERE…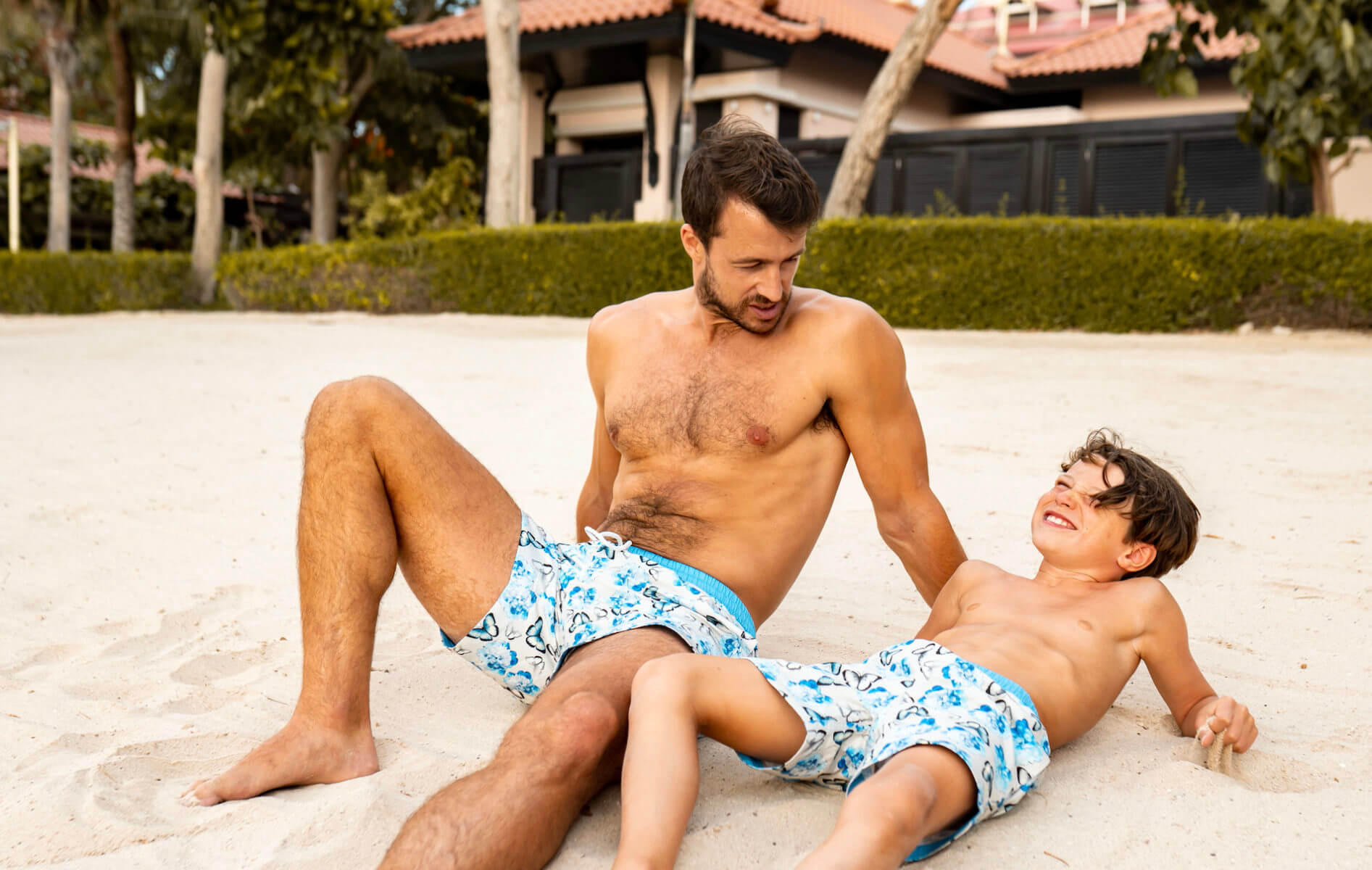 LUXURIA NEWS
LUXURIA LIFESTYLE WELCOMES AWARD-WINNING LILY BEACH RESORT AND SPA AS A NEW GLOBAL PLATINUM ADVERTISING PARTNER
Lily Beach Resort & Spa has been crowned yet again by Luxury Lifestyle Awards in 2021 in the category of 'The Best Luxury All-Inclusive Resorts in the Maldives'. The award recognizes Lily Beach's excellent all-inclusive Platinum Plan, its unrivaled friendly service culture, and the property's overall experience offering something for everyone, whether it be for families or for couples.
Find out more and book your own luxury stay HERE…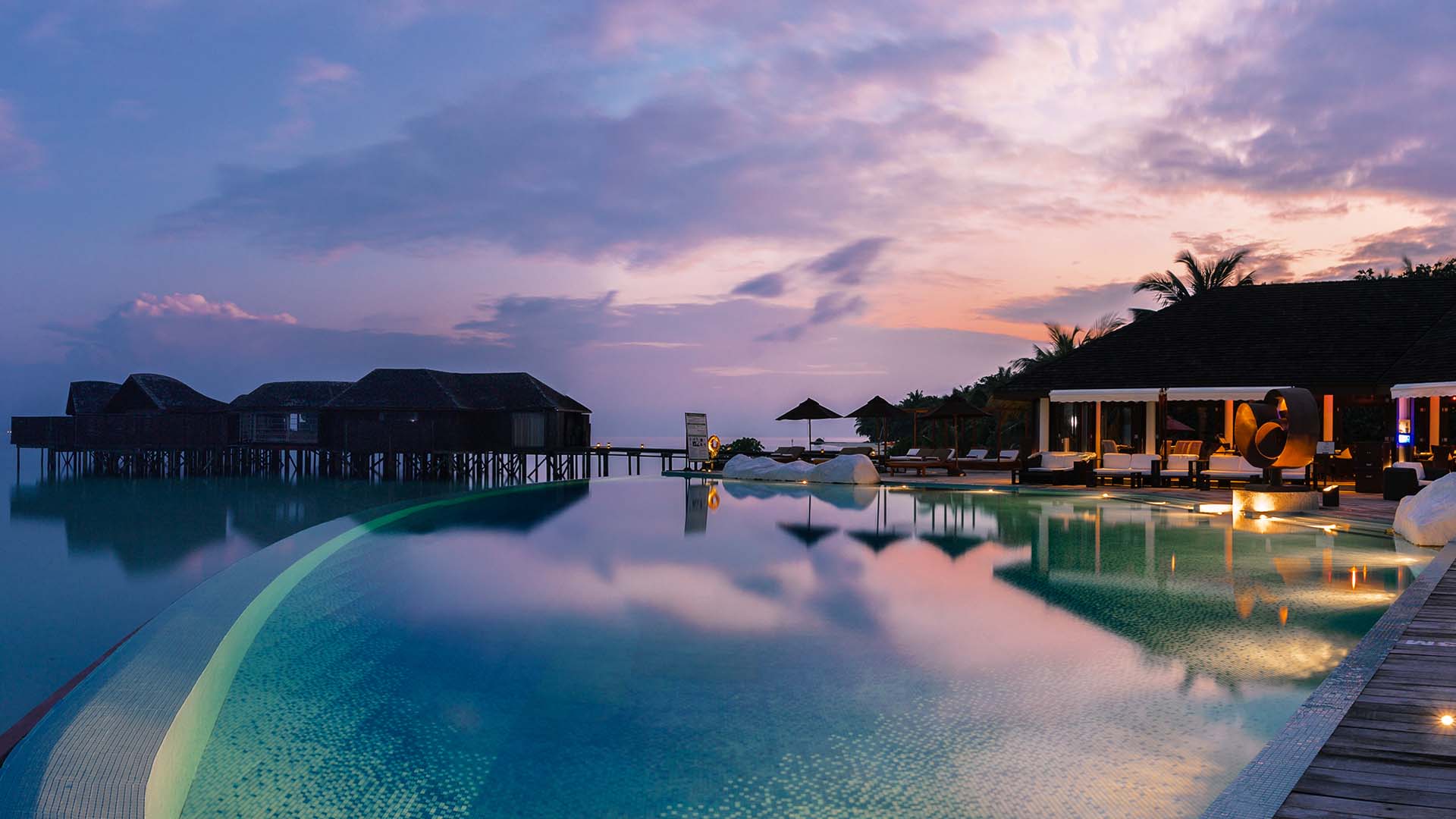 LUXURIA LIFESTYLE WELCOMES OUR LATEST GLOBAL SEPTEMBER ADVERTISERS...
It gives us great pleasure to welcome the latest international brands choosing to advertise with us on a global scale from September 2021 onwards including…
PANERAI, AUDI, CIROC VODKA, SUNSEEKER YACHTS, IBIZA GRAND HOTEL, JUMEIRAH HOTELS AND RESORTS, PURO HOTELS, KENSINGTON INTERNATIONAL, KEF AUDIO, CLOUD NINE SPAIN REAL ESTATE, CLINICA MIRO, MY WORLD VIP, THE LUXURY COLLECTION, PORT SOLLER HOTEL AND SPA, GENTLEMEN DRIVING CLUB, PIXELUTION AUDIO, GOMEZ Y MOLINA JOYEROS, FEMONT GALVAN, CAN MARQUES HOTEL, MALDIVES TOURISM, APEX LUXURY CAR RENTAL, BREATHE MARBELLA, CAN LLUC IBIZA, THE MALLORCA COLLECTION, PURO BEACH CLUBS, VILEA PROPERTY BOUTIQUE, LUXURY BOUTIQUE, FLORE QUO, HARVEY NICHOLS, AUGUSTINE JEWELLERY, HEY SMART HOME, BELL FURNITURE, ELEIKO FITNESS, NEFT VODKA, BESPOKE SMILE, CAPE COUNTRY ROUTES, AMILLA MALDIVES, LILLY RESORTS, HIDEAWAYS RESORT AND SPA, PURO MUSIC, BROADGATE ESTATES, EL PIRATA, LOVE LOGS, ANI PRIVATE RESORTS, VIP LUXURY CAR RENTAL and many more….
If your luxury brand is looking to rapidly evolve your digital exposure and be showcased and endorsed to wealthy consumers around the world, we would be very pleased to hear from you via info@luxurialifestyle.com.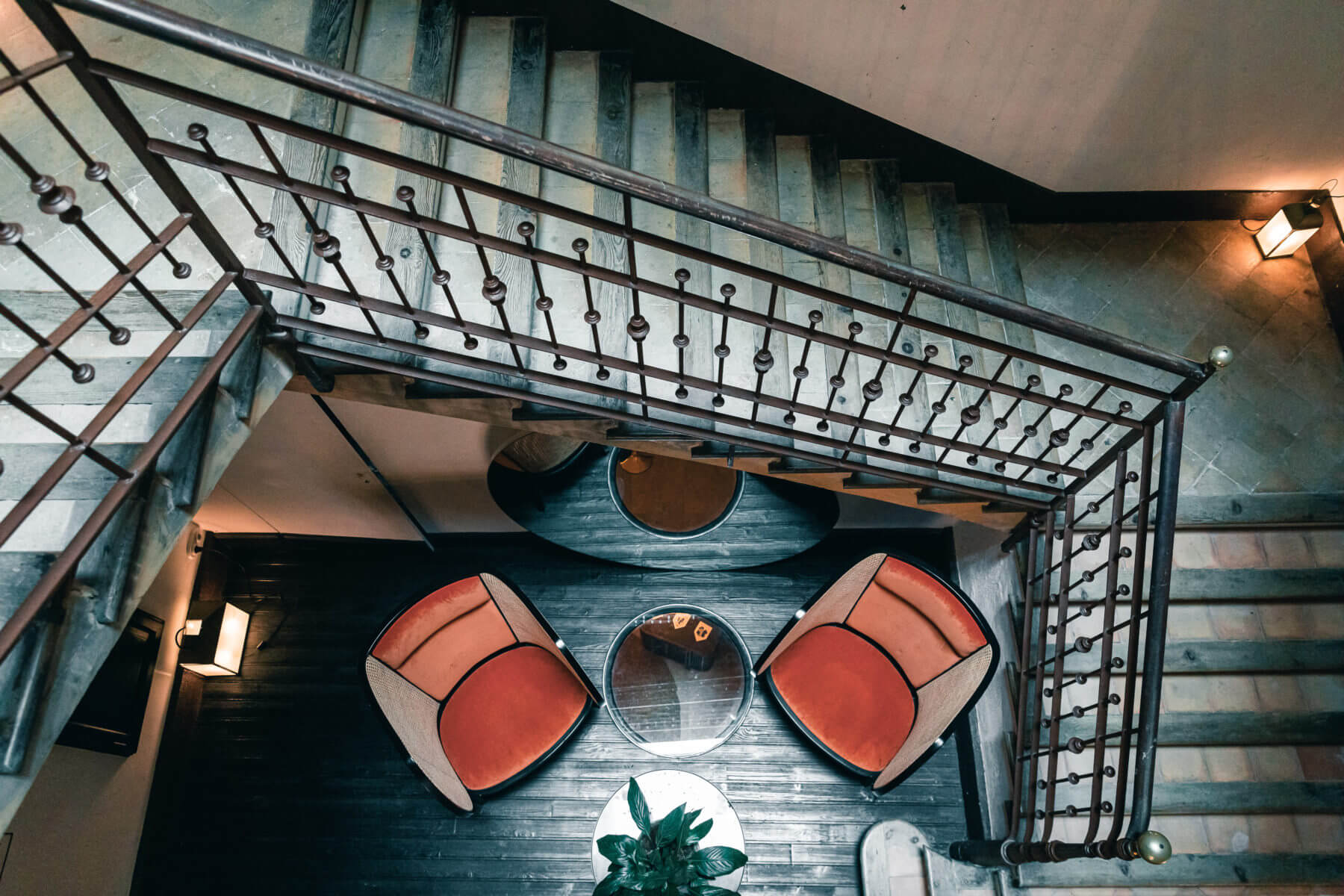 FEATURED BRANDS AND INDUSTRY NEWS
Brand Promotion
Breathe Marbella
In a classic location in Marbella, at the gateway to Puerto Banús, you will find BREATHE a multifaceted gastronomic concept designed to connect people, nature, and fresh-thinking gastronomy.
Healthy and innovative fresh food across three venues, friendly service, great bars and a stylish yet comfortable ambience – combining modern urban architecture with a large dose of natural elements – represented by fire, earth, air & water – to create energising spaces to be enjoyed and experiences to be savoured.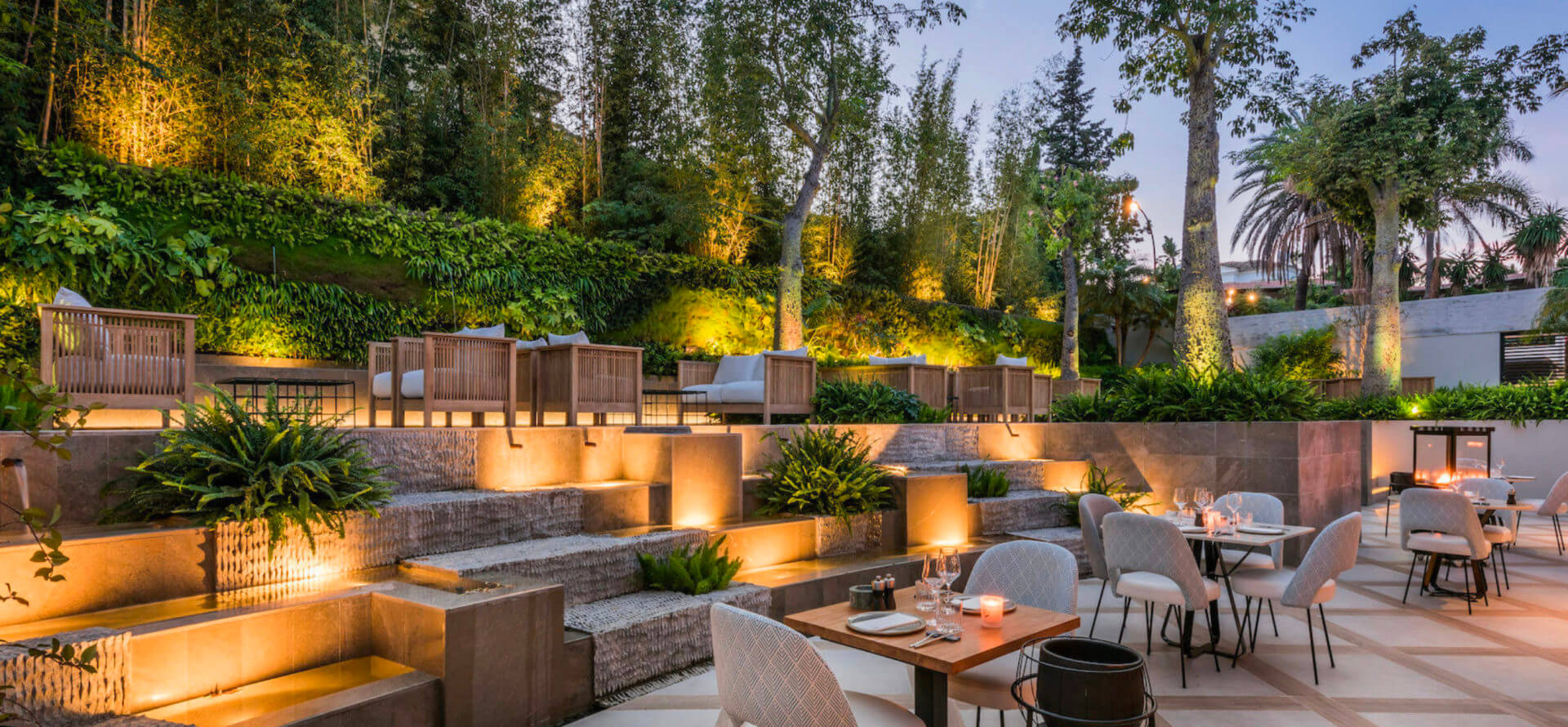 Brand Promotion
Dukeshill - Uncompromising attitude towards quality
If you're looking for the very best British produce to take your summer entertaining to delicious new heights then look no further than the exceptional range of carefully curated BBQ Boxes and Picnic Hampers from Dukeshill. This home of luxury fine foods, most famed as holders of the Royal Warrant to HM The Queen for their cured hams, has everything you need for stress-free summer feasting, whether you're looking for a celebratory centrepiece, sizzling BBQ selection or for the perfect addition to your picnic party.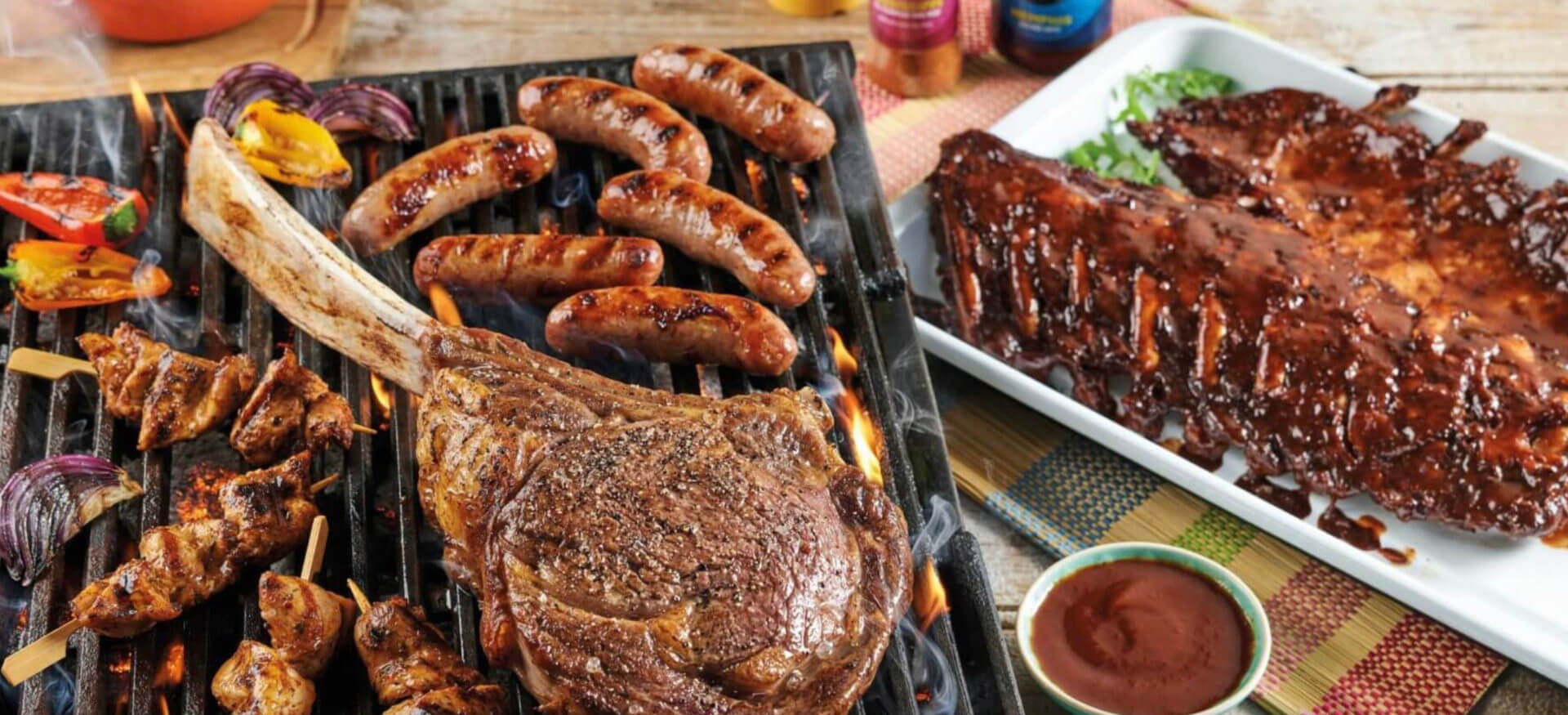 BRAND PROMOTION
Young LDN
Young LDN is the inspiration of Sue Carroll, she was looking for specialist skin treatments for her teenage son and struggled to find a salon that could successfully treat him, so what did she do? She opened her own salon, or medispa realising this was a universal issue.
But fear not Young LDN is not just for the young, their bespoke facials are just that. bespoke, regardless of age. So when I was invited to enjoy a personalised facial for myself I jumped, I hadn't had a facial for about four months.
Video Showcase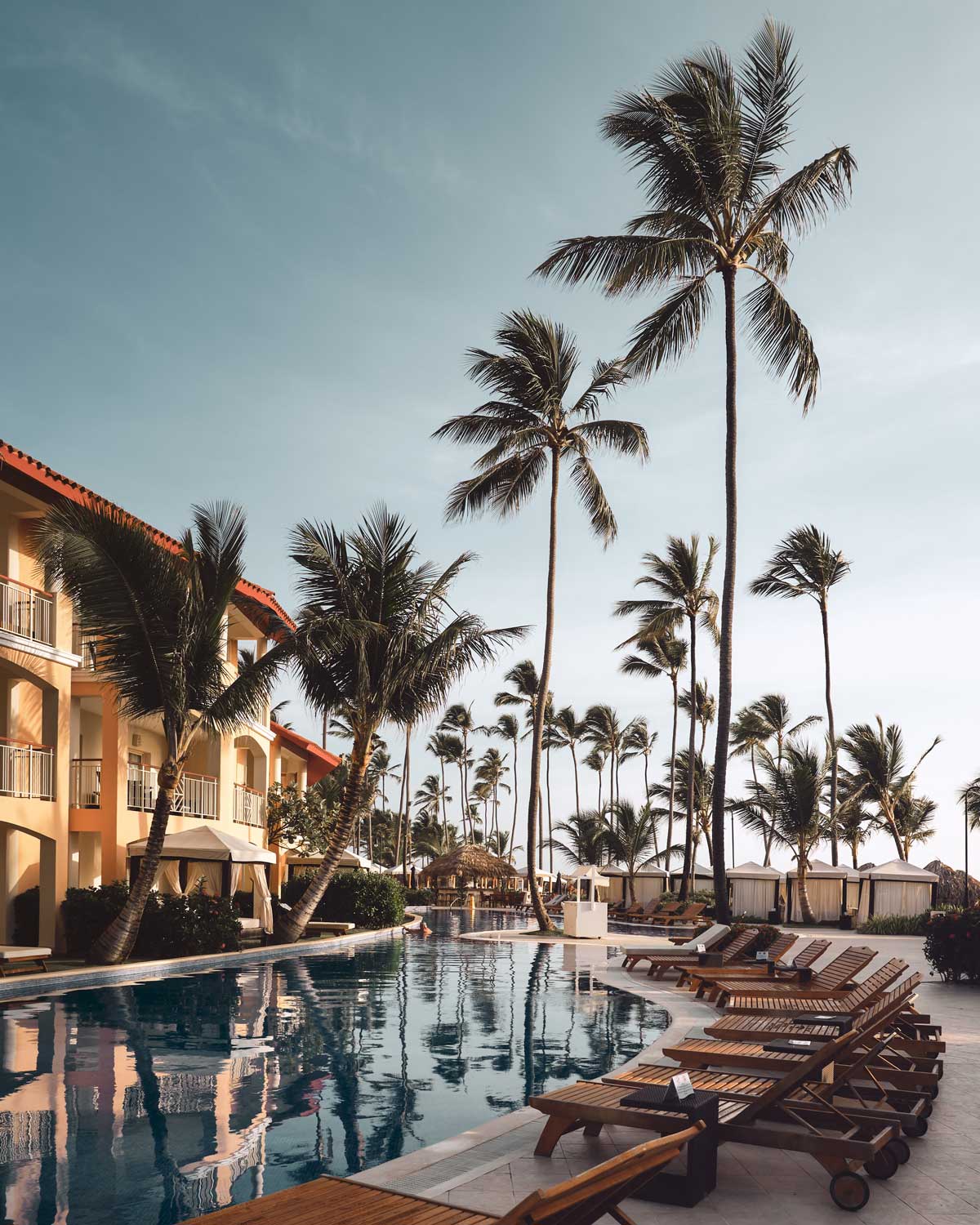 Join our community
For the luxury industry's latest news and reviews please sign up for our Luxuria Lifestyle global newsletter below.
I'm interested in: